My rating: 6 of 5 stars
You don't find love. It finds you. It's got a little bit to do with destiny, fate, and what's written in the stars.
Love found me in Helena Hunting's newest hockey romance, Pucked Off. Oh DID I LOVE THIS STORY!!! So deep and different…unlike any other story in the Pucked series…JUST WOW!!!
I started Pucked Off with a big smile on my face as the books in the Pucked series have been a mix of a lot of humor, heat, and heart and a little heartbreak. After a few words on the first page, I wiped that smile off of my face, replacing it with a mix of a serious meets sad face. My eyes were already ready to bleed tears. I KNEW from just one page that this book would break me, and that it did. Pucked Off BROKE ME IN THE BEST WAY!!!
After just a few pages, I was UTTERLY ENTHRALLED. Pucked Off was ADDICTION…MY ACHE…MY ALL!!! I did not want to…could not…stop devouring this soulful story. After just a few pages, I KNEW THAT THIS STORY WAS SIX STARS, A TOP 2017 READ.
You may think you know hockey player, Lance 'Romance' Romero, from the glimpses of this hot Scot who looks like a fiery Viking with his red hair, tall and muscular body, and piercing green eyes…BUT YOU HAVE NO CLUE!!! There is way more to Mr. Romance than meets the eye. Mr. Mystery is finally solved and you will be BESOTTED with his soul-searing story like I was SMITTEN!!!
I'm a legend. I'm the one people whisper about, even though half of the rumors aren't true. I'm the man women with no inhibitions want. And I f**king hate it.
Lance collides with a beautiful ginger who is as sweet as pie. Her life is pretty routine until it's uprooted by a certain hockey player.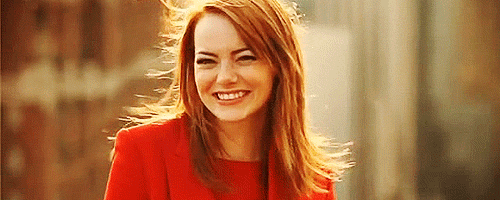 The instant connection between this couple was palpable. It wasn't just chemistry; it was a feeling of fate. 

I could kiss her forever. I could live in this memory – past fused with the present. This kiss would be my heaven.
This story sparked to life as magic poured from the pages. I SWOONED SO MUCH at these tender and touching words that kissed me as butterflies fluttered around my heart.

I want to be worthy, and I'm afraid I'll never be.
This broken man BROKE ME!!! I was GUTTED…UNGLUED by Lance as my heart was crushed along with his.
I have a broken boy who's become a broken man, and as stupid and naïve as it may be, I want to be part of what heals him.
Lance is broken but light lingers through that dark exterior, ready to burst and break free, waiting for an angel to save him from the dark. 

"I think there are parts of me that can't be fixed."
Pucked Off was nothing I expected at all: it was MORE! So much more! This story stole, scorched, and shattered my soul. This book broke my heart, hitting it hard like a puck to the gut, shattering it like pieces of ice. Pucked Off is all of the heart and all of the soul! Heart-wrenching and heartwarming, this hockey romance will break your heart in the best way!!!
I felt every word I read in Pucked Off where I was left gasping for air, wading in an explosion of emotions. Pucked Off is sorrow…soul…swoon…sensations…SO MUCH OF EVERYTHING! Pucked Off OWNED EVERY PUCKING PIECE OF ME!!!
This devastatingly beautiful book is Helena Hunting's most PUCKING PERFECT romance yet and a top 2017 read!!! Pucked Off BLEW ME AWAY!!! Pucked Off is the most heartfelt hockey romance I've ever read. Helena Hunting brought her A-Game in Pucked Off. This game is still far from over for me, as my heart is still pounding for Mr. Romance.

"You're all the good things I didn't know I was missing."
★★★★★★ pucking perfect stars
***A Standalone novel in The Pucked Series***
I'm NHL defenseman Lance Romero, AKA Lance "Romance."
I'm notorious for parties and excess. I have the most penalty minutes in the league. I get into the most fights. I take the most hits. I'm a player on and off the ice. I'm the one women with no inhibitions want.
Not because I like the notoriety, but because I don't know how to be any other way.
I have secrets. Ones I shared with the wrong person, and she used them against me. Sometimes she still does. I should cut ties. But she makes it difficult, because she's the kind of bad I deserve.
At least that's what I believed until someone from my past gets caught up in my present. She's all the good things in this world. She lights up my dark.
I shouldn't want her.
But I do.
I should leave her alone.
But I won't.
Armed with my clipboard, I walk down the hall to the waiting room. Lance is impossible to miss. Despite the fact that he's wearing a sweatshirt and the hood is covering half of his face, he's more than six feet of broad, hockey-playing man.
He's so wide his shoulders encroach on the chairs on either side, which would explain why no one is sitting next to him. He's slouched down so his head rests on the back of the chair, and his hands are clasped in his lap, a baseball cap hanging off one knee. His lips, plush and soft—I know since I've had them on mine; it might have been a decade ago, but I remember it clearly—are parted. He looks like he's asleep.
I clear my throat. "Lance Romero?"
He doesn't move.
Bernadette, the receptionist, gives me a meaningful look.
I clear my throat again and call his name a second time. He jolts awake and the hood falls back, exposing his face. It's not in good shape. He has a black eye and bruises on his left cheek. There's a fly bandage across one eyebrow.
Sadly, he's still hot.
He blinks a few times, yawns, and smacks his lips, his tongue touching the split in the bottom one. His gaze sweeps the room and finally lands on me. Heat explodes in my cheeks and courses through my limbs, warming me from the inside out as he starts at my sneaker-clad feet and roams up over my yoga pants to my company-issued T-shirt before stopping at my face. I can't look directly at him for more than a couple of seconds. I sincerely hope he doesn't remember me. I cannot go there and also be professional.
I'm sure the smile he gives me has melted many a panty off a slutty bunny. Mine stay right where they're supposed to, wedged up my ass.
I force a polite, professional veneer. "I'm ready for you now."

Amazon
US ➭ http://amzn.to/2m3Os23
CA ➭ http://amzn.to/2gi1Blb
UK ➭ http://amzn.to/2gBS6O2
AU ➭ http://amzn.to/2g4xhY5
Nook ➭ http://bit.ly/2gcXaEs
Kobo ➭ http://bit.ly/2gyCH0Q
iBooks ➭ http://apple.co/2fnVHNQ
NYT and USA Today bestselling author of PUCKED, Helena Hunting lives on the outskirts of Toronto with her incredibly tolerant family and two moderately intolerant cats. She's writes contemporary romance ranging from new adult angst to romantic sports comedy. 
Connect with Helena:
Instagram: http://instagram.com/helenahunting Twitter: https://twitter.com/HelenaHunting
Facebook: http://on.fb.me/Zt1xm5
Facebook Fan group: https://www.facebook.com/groups/385795934890523/
Website: http://www.helenahunting.com/
Never miss an update! Subscribe to Helena's mailing list:
https://app.mailerlite.com/webforms/landing/f4p1t7
Web: http://www.bookaliciousbabes.com
Facebook: http://www.facebook.com/bookaliciousb…
Facebook Readers Group: http://www.facebook.com/groups/BBBBookPimps
Twitter: http://www.twitter.com/bookaliciousbb
Instagram: http://www.instagram.com/bookaliciousbb