My rating: 6 of 5 stars
People who are meant to be together find their way back. They may take a few detours, but they're never lost.
When you both begin and end a story with tears streaming down your face from so many feels, you know it's meaningful. Oh was MERCY by Debra Anastasia meaningful! Mercy is so much MORE than a romance; its salvation, redemption, hope, and destiny. Passionately poignant, soul-shattering, and devastatingly beautiful, Mercy hits the heart hard and slays the soul. Oh was my SOUL SLAYED!!!
Have you ever read a story that stole your soul and broke your heart on the very first page?
One page and…
Mercy hijacked my heart…breaking it…BREAKING ME.
One page and…
Mercy consumed me, claiming every part of me, commanding every feel.
One page and…
I was ALL IN…body…heart…soul…everything.
One page and…
I sank so fast where I was drowning in these words that crashed into me like big waves.
One page and…
I already knew that this book would break me, and, oh mercy, would I let it.
This story was my DRUG and I could not take enough hits of Mercy. I was HIGH on these INTENSE and INTOXICATING words. I was UTTERLY ADDICTED!!! This story swirled around me like a hurricane, Mercy's MAGNETIC PULL holding me captive. Nothing else mattered.
Mercy is his street name. This intense and lethal man is a monster, a street vigilante. Tall, cut, and inked, Mercy is a beacon of light fused with dark, beautiful to those who know the broken boy inside the bold man. Mercy and his damaged heart, both I wanted to save. An all-alpha and protector, Mercy has to protect and save her. This man never wanted to be saved…until her.
I felt like looking at her was drinking and I would always be thirsty for more.
Becca is a dreamer with strength in spades. She is fiercely independent with a wild streak I loved! I admired this heroine so much! This beauty, inside and out, crosses paths with Mercy. Savior and sinner collide…perhaps by fate.
A connection, so big as if it beckoned from above, blazes between Mercy and Becca.
He kissed me like he was bringing my soul to life.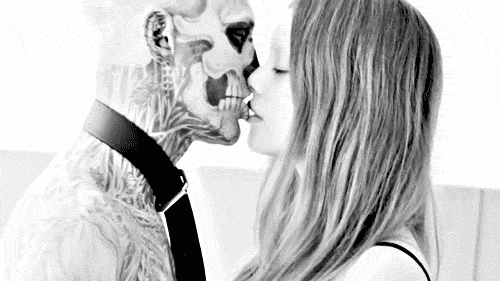 An aura of fire, fueled by fate, dances around them. Lighting them up. Lifting them out of the darkness…lifting me out of the darkness…if only for a little while.

I felt my heart taking off its armor.
Oh Mercy! I LOVED THIS MAN of many layers but with a heart of gold that penetrated those layers the hardest…penetrating my heart too.
"I'm in a field of wishes and you're the only one I want to come true right now."
I MELTED, feeling the power and passion as I nearly fell to my knees, these beautiful words wrapping around my heart and squeezing my soul.

If she wanted it, she could have it. My hand. My heart. My life.
I don't know why I waited so long to meet Debra Anastasia's wonderful and wondrous writing, but I was a fool to procrastinate. Debra Anastasia writes from the heart where her heart is poured into beautiful and brilliant words. I felt Debra Anastasia through her words, the salt mixed with pepper. Dark laced with light . I just now need to devour her other masterpieces so I can feel the rest. How could I not feel those too?
Mercy is as heartbreaking as it is beautiful. My heart was bare, as this book bared its beautiful words to me…breaking me…burning me…burying me in a pile of feels. I was wrecked—ruined—as I cried for a broken hero and a family scare for the heroine that hit all too close to home. This SOUL-SHATTERING story struck me hard, this emotional explosion in words where I felt every word…I FELT EVERYTHING!
When you read a story that cuts through you like a knife, gripping you, gutting you, and rendering you raw, bare, and breathless, you can't help but feel every word as if each were a slice to your heart and a song to your soul. My heart is still split wide open, aching for Mercy, bared to this BOOK THAT BLEW ME AWAY! This roller coaster of a romance is a ride of thrills and feels fused by fate, one where I almost screamed for mercy. A HEARTFELT and HEART-WRENCHING love story, Mercy, is a MUST-READ and a new top 2017 book! Mercy BROKE ME IN THE BEST WAY, and I would let it shatter me again and again. I LOVED feeling Mercy bleed through me!!!
"I'd rather die in your arms right now than live a life without you for a hundred years."
A TOP 2017 MUST-MEET ROMANCE!!!
💋💋💋💋💋💋 heartfelt and soul-slaying kisses
He taught me to kill. Murder is in my blood now. It runs through my veins and though I hide the monster I see in the mirror with ink, it doesn't keep him from coming out.
My street name is Mercy, but I never show any. Except for her. I watch Becca, though she doesn't know. She saved me a long time ago; the day my father killed my mother. Her bravery turned her into a target.
My father holds a grudge and knife with the same proficiency, and Becca is the focus of his hatred. And I'm the only monster who can save her.
GOODREADS LINK: https://www.goodreads.com/book/show/35712570-mercy
Amazon: http://amzn.to/2vWJhTL
iBooks: books2read.com/u/3k0ZYL
Nook: https://goo.gl/TVicty
Kobo: https://goo.gl/RiS9PG
Paperback: http://amzn.to/2vWDX2V
Debra Anastasia likes to write from her heart, her soul or her butt. The genres she dabbles in are examples of that. There are two paranormal romances in the Seraphim Series and now four contemporary romances in the Poughkeepsie Brotherhood Series and a stand alone in the same genre, Mercy. Fire Down Below and Fire in the Hole, Booty Camp Dating Service and Beast complete her comedy repertoire. The Revenger, a dark paranormal romance, is finally in the light, and the last, a novella called Late Night with Andres, is special because 100% of the proceeds go to breast cancer research. 
Debra lives in Maryland with her two kids, husband of twenty years and two dogs. The king of the house is clearly the tuxedo cat that is the size of a small donkey. Find about her latest adventures on DebraAnastasia.com
AUTHOR LINKS
Website: http://www.debraanastasia.com/
Twitter: https://twitter.com/Debra_Anastasia
Facebook: https://www.facebook.com/DebraAnastasia
Instagram: https://www.instagram.com/debra_anastasia/
Amazon: http://amzn.to/2gqas3W
Goodreads: https://www.goodreads.com/author/show/4831831.Debra_Anastasia
Web: http://www.bookaliciousbabes.com
Facebook: http://www.facebook.com/bookaliciousb…
Readers Group: http://www.facebook.com/groups/BBBBoo…
Twitter: http://www.twitter.com/bookaliciousbb
Instagram: http://www.instagram.com/bookaliciousbb