Mister Romance by Leisa Rayven
My rating: 5 of 5 stars
*** I received an ARC from the author in exchange for an honest review. ***
The giddy delight I get when I meet a new or new-to-me author's words is HEAVEN! That rush during that initial read is off-the-charts incredible! I popped my Leisa Rayven cherry with a ROMANCE EXPLOSION called Mister Romance and it was PHENOMENAL!!! Mister Romance is a burst of smolder and swoon that blazes and burns, melting everywhere!!!
From the very first page, Mister Romance was my DRUG and I could not inhale this tale fast enough. Amusing. Arousing. Angst-filled. Addicting. Mister Romance thoroughly CAPTIVATED me where I was unequivocally CONSUMED by Leisa Rayven's playful and pulse-pounding words!!!
I began Mister Romance in laughs and ended it in swoon-filled tears, so BESOTTED with this book that was my BLISS!!! Leisa Rayven had me at the heartfelt and inspirational dedication that shook my soul!!! A few pages in and I was a GONER, sunk into the spell called Mister Romance. I KNEW that this story was five stars, and I'd barely scratched its surface. I KNEW that I would feel every word pulsating through me until the end, as every word dug deeper into my heart and soul.
Max Riley, AKA, Mister Romance is an enigma, every woman's wet dream. Tall, blond, inked, and muscular, Max is ALL MALE. Just YUM!!! He makes women feel good with words, a boost of confidence for women and a romance fantasy come to life. I LOVED Mister Max Romance!!!
Eden Tate is a no-nonsense investigative journalist who wants to uncover Mister Romance, a needed break for a big story to propel her to journalism greatness. The beautiful red-head thinks love is for losers.
He may think he knows women, but he doesn't know me, and I'm going to take him down, while possibly winning a Pulitzer in the process.
Eden needs a story and Max needs to convince Eden that he's not King Douche. Mister Romance pulls out all the stops, giving Eden the royal client treatment.
"Wait," I say gobsmacked. "You think I'm going to fall in love with you?"

"No. I know it." I'm rendered speechless at his ridiculousness, and that just makes him smile more.

"If you think I'll be easily swayed by your charms, you're going to be disappointed."
I could not get enough of the banter that burned between Max and Eden, so feisty and fire-hot!!!
Eden is a challenge Max can't ignore.
"Make no mistake, Miss Tate, by the time I'm finished with you, you'll have left behind your cynical husk and be a romance junkie like the rest of us."
Commanding and cocky Max is HOT!!!
For Max, it's GAME ON!!!
Except Eden didn't count on Mister Romance romancing her…
"When I'm with you, you're all I see."
Max made me SWOON, his sweet words piercing me like Cupid's arrows. Mister Romance WOOED the hell out of me!!!
He grabs my face with both hands and presses me back into the wall as he captures my lips with his…It's the only time I've ever felt like I was awake and dreaming at the same time."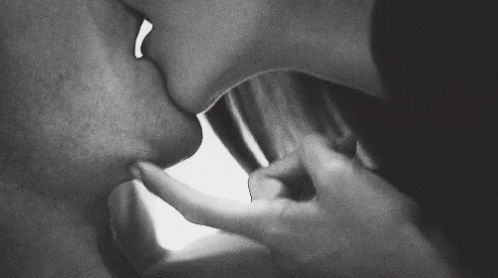 That KISS…just SIGH!!! Such a perfect and life-altering kiss. That one kiss was EVERYTHING!!! Max and Eden's chemistry is combustible and I felt their fireworks heat the pages!
Mister Romance versus Miss Jaded Pants…heat versus ice…an experiment gone wrong or one that's oh-so-right…Will Max give Eden his secrets of seduction, helping her score the article of a lifetime? Will the jaded Eden fall under the spell of Mister Romance?
"Even if this whole thing goes down in flames, you're already the best bad decision I've ever made."
I read the last third of the book with tears in my eyes, the soul-searing words pulling out every ounce of emotion. I MELTED—feels aflame—as this story slayed my soul and hit my heart hard!!! Mister Romance swept me away to Cloud Nine and I SWOONED the whole time!!! I didn't expect my heart to be hit so hard by Mister Romance. This book made me BREATHLESS, as a RUSH of FEELS flowed through me!!! Mister Romance morphed me into Miss Sappy Pants.
This story is sexy and sweet with strong characters that captivate from beginning to end. The writing is fun, feel-filled, and flawless. The plot is perfection. Mister Romance is a TOP 2017 READ!!! I am HOOKED on Rayven romances!!!. This AH-MAZING author now has a fan for life! Excuse me while I slap myself for waiting so long to meet a Leisa Rayven romance!!!
Wonderfully witty, passionately poignant, laugh-out-funny, and heart-stopping sexy, Mister Romance delivers the ULTIMATE FANTASY!!! This story SEDUCED ME, as Mister Romance held me under its (and his) spell…PERFECT in every way. Mister Romance romanced every ounce of me. I ABSOLUTELY LOVED this dreamy read!!! I NEED MORE of this romantic fantasy in words NOW!!! So brilliant and bright, Mister Romance is a GEM…UTTERLY UNPUTDOWNABLE!!!
💜
🌟🌟🌟🌟🌟 ultimate fantasy-filled stars
Max Riley is the man of your dreams. Or at least he will be, for a price.
As his alter-ego Mister Romance, Max is a drop-dead gorgeous escort who makes romantic fantasies come to life. No sex, just swoon-worthy dates to die for, and the cream of New York's socialites can't get enough. Whether they want a dominating billionaire, bad boy with a heart of gold, hot geek, sexy biker, or best friend who loves them from afar, Max can make it all happen, but he's careful to keep his real identity a secret.
Enter investigative journalist Eden Tate. Having caught wind of the urban legend of Mister Romance from a lovestruck client, Eden is determined to publish a scathing expose on Max and his ability to swindle lonely society women out of their fortunes.
Desperate to protect his anonymity and his clients, Max challenges Eden to give him three dates. If she doesn't fall in love with him, she can run her story with his blessing. If she succumbs to his charms, the story dies. 
Cynical Eden has no doubt she can resist his fake romance personas, but when the real Max admits he's falling for her, she has to decide if the professional liar is telling the truth, or if the passionate man with the mysterious past is just one more character designed to con her out of her career-making story.
Don't miss this sizzling new standalone from the internationally best selling author of Bad Romeo, Broken Juliet, and Wicked Heart.
A MUST-CLICK ROMANCE!!!
Amazon US: http://amzn.to/2oXSZkD
iBooks: https://goo.gl/xxaFdI
Kobo: https://goo.gl/NK49GZ
Amazon UK: https://goo.gl/a1Wdga
Amazon AU: https://goo.gl/9fcSjX
Amazon BR: https://goo.gl/sViY5Z
Amazon DE: https://goo.gl/1btIjP
Amazon FR: https://goo.gl/IVW1Qg
Amazon IT: https://goo.gl/s3eRHn

Web: http://www.bookaliciousbabes.com
Facebook: http://www.facebook.com/bookaliciousbabesblog
Readers Group: http://www.facebook.com/groups/BBBBookPimps 
Twitter: http://www.twitter.com/bookaliciousbb
Instagram: http://www.instagram.com/bookaliciousbb