Every Little Thing by Samantha Young
My rating: 5 of 5 stars
There is not much more exciting as a reader and/or blogger than meeting a book you've been dying to read or an author whose work you've wanted to meet for a while. The giddy delight I get when I meet a new or new-to-me author's words is BOOKWORM BLISS! That rush during that initial read is off-the-charts incredible! I finally popped my Samantha Young book cherry after embarrassingly hoarding her books for years…yes…YEARS!!! Oh what a beautiful and brilliant book Every Little Thing was from beginning to end!!!
Maybe because it's because I grew up going to Virginia, Maryland, and Delaware beaches. Maybe it's because the setting of this story at a Delaware beach hit home. I could picture myself walking the boardwalk in Every Little Thing because I've walked the boardwalks in Ocean City, Maryland, and Rehoboth Beach, Delaware. This story stirred my senses because I'm a beach lover who takes in everything while there. Through this book, I smelled the salty air, felt the waves crash into me, watched the tides of the ocean swing back and forth like a pendulum, and tasted the seafood fresh from the water.
I fell in INSTANT LOVE with Every Little Thing, an achingly addictive love story that held me hard, humoring me…heating my body…hijacking my heart…HIJACKING ME. The entertaining and enticing writing was delicious…a delight to devour. I devoured Every Little Thing as if it were my drug, so ALLURING, AMUSING, and ACHINGLY ADDICTIVE. This was a book that I could not stop breathing.
Bailey Hartwell, the fire-red haired beauty with green eyes and a sassy mouth, was THE BEST HEROINE! I LOVED HER!!! Hilarious and blunt as can be, this gal has no filter and oh was she refreshing and real! She is brazen and not afraid to call people or things out as she sees fit with her quick wit.
This feisty and fierce heroine is used to calling the shots, being in control…until Vaughn Tremaine moves into her beach town. Tall, dark, and handsome with grey eyes, Vaughn is pompous, an implant from New York, a successful business owner, a know-it-all. He lives for control too and can't help but stir up the spicy red-haired siren.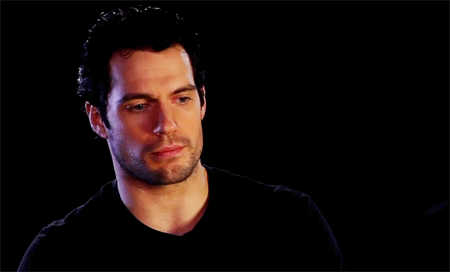 For years, Bailey and Vaughn walk a fine line between friends and enemies, frenemies, with an emphasis on enemy. The banter between them was a fusion of heat and hate. This book BURNS with BANTER and BLEEDS ANGST, and I could not get enough! 

"Always so complimentary, Tremaine. It's a wonder you don't have a trail of panting ladies following after you. Oh, wait a second. It's not."

"I'm single because I want to be, Miss Hartwell. Unlike you, I'm strong enough to be alone rather than settle for mediocre. But then like attracts like, doesn't it."

Bastard.
Bailey and Vaughn, together, are a lethal mix of fire and ice…AH-MAZING…EVERYTHING! I LOVED the combustible connection between Bailey and Vaughn, enticing and emotionally-charged. Opposites who definitely attract.

Vaughn looked at me like he wanted me. I knew there was power in my smile but wow.
I giggled and glowed, and ached in need. Vaughn made me a wanton woman. Oh did I LOVE THIS ALPHA!!! 

"I bet you've thought about it. F**king the hostile Princess of the Boardwalk into submission."

"You have no idea."

His mouth slammed down on mine, his kiss hard, punishing, almost painful.
For once, the Princess of Hartwell wants to relinquish control to Ice Man, Vaughn.
That kiss is HOT!!! That kiss is years of pent-up passion that exploded, fast and furiously, where I could feel its impact through the pages. That kiss is molten lava, which melted me from head to toe. That kiss sparked a fire that never may be extinguished between Bailey and Vaughn. 

I felt like he could see into my soul and that I could finally see into his.
The beauty in these words touched my soul where I SWOONED so much!!! 

"I like you at a distance."
The problem is…Vaughn doesn't do relationships. 

In that moment, I almost hated him.
Bailey wants the happily ever after with Vaughn. She may have finally found a man who's her equal, who takes her fire and cools it off with ice. 

"I'm not the one running scared now, princess."
The push and pull…the back and forth…the hot and cold…this prince needs to get his act together and finally claim his princess before she flees like Cinderella at the ball.
Every Little Thing swept me up like an ocean breeze, where I felt the ocean air, and smelled the salty water. I was immersed into a small town of intimate characters who quickly captured my heart. This enchanting and entertaining story set in a small town awakens all of the senses in a love story brought to life. Samantha Young flawlessly transports you to a small beach town with characters that come to life, immersing you so deep that you'll blend right in with the locals, and your heart will belong to Hart's Inn.
Every Little Thing is a smoldering, scintillating, and sweet enemies-to-lovers romance that makes your heart dance and your soul swoon. I SMOLDERED and SWOONED while MY SOUL SOARED HIGH and my heart was hit like a big wave by this beach town romance. This story OWNED EVERY OUNCE OF ME! Every Little Thing DELIVERS BIG TIME!
Every Little Thing is the best vacation without leaving your home! This romance was my beach escape in a book. Like the beach, Every Little Thing was my HAPPY PLACE, and it felt like heaven and home. I'm still dreaming of a little Delaware beach town called Hartwell where the waves are waiting and the characters are calling me home. Dreamy and delightful, enthralling, and exquisite…Every Little Thing is MAGIC, and I'm still melting from its spell.
5 sweet and steamy princess crowns
Hartwell, Delaware—the perfect place to get away from it all, and find what you never knew you needed…
Bailey Hartwell has many reasons to feel content—her successful business, a close circle of friends, and her steady boyfriend…even if their romance feels staid after ten years without a serious commitment. The only challenge in her life comes in the form of sexy businessman Vaughn Tremaine. She thinks the ex-New Yorker acts superior and that he considers her a small-town nobody. But when Bailey's blindsided by a betrayal, she's shocked to discover Vaughn is actually a decent guy.
Vaughn admires Bailey's free spirit, independence, and loyalty. As his passion for her has grown, his antagonism toward her has only worsened. Every little thing Bailey does seduces him. But when Vaughn's painful emotional past makes him walk away in fear he will hurt her, it opens an old wound in Bailey, and she uncharacteristically retreats.
Once Vaughn begins to realize he's made the biggest mistake of his life, he has no choice but to fight like he's never fought before to convince Bailey that the love they've found together only comes around once in a lifetime.
Amazon US –  http://amzn.to/2mpKUXN
Amazon UK – https://t.co/2SJk45vZWI
iBooks US –  goo.gl/0CMbkn
iBooks UK – https://t.co/96cXIIsrb4 https://t.co/NuShDxbhBD