My rating: 6 of 5 stars
Sometimes you read a story that strikes you hard where you're drifting in the haze left from characters who clenched every part of you. After by Anna Todd rendered me SPEECHLESS for the first time ever after finishing a book. I was left in a DAZE, my mind SPINNING. My heart pounded fast like drums in my chest. I was struck so hard by this TORNADO of a TALE that twisted and turned my heart so many times that I could barely breathe. After removed me from everything where I did nothing but LIVE this book.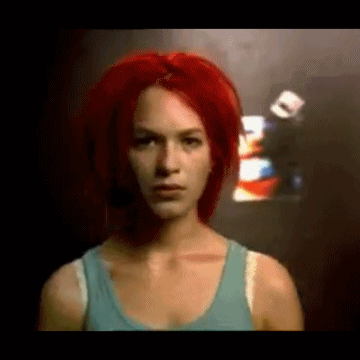 After started out slow but a burn built that beckoned me right into the flames as my heart caught fire, a slow burn seeping into my soul. My emotions were heightened, swirling around in my head like a hurricane, waiting to hit. My feels flooded…all over me. After is thigh-clenching, adrenaline-inducing, emotional-exploding edge-of-your-seat exhilaration in words.
Tess is a beautiful and innocent…a good girl. Her focus is on school and she doesn't need any distractions, even if it's the beautiful disaster of a bad boy named Hardin.


Hardin is like a drug; each time I take the tiniest bite of him, I crave more and more.


After was MY DRUG and I CRAVED this story the more I read…like air needed to breathe.
Hardin is my favorite type of hero: a hot, inked, cocky, built, and broken alpha. I loved him. I hated him. Often, I didn't know how I felt about this devastatingly beautiful but mixed-up man.


I am a moth to his flame, and he never hesitates to burn me.
Tess and Hardins' story was my FIRE with flames that blazed and burned…DETONATING ME. The chemistry between Tess and Hardin, polar opposites in looks but kindred souls, is COMBUSTIBLE. Hardin is smoldering inked perfection, a man who commands, where you can only succumb to the desire.


"Do you want me fingers or my tongue?" he whispers seductively.

"Both."

"As you wish."

Oh did Hardin's words POSSESS ME.


He makes me laugh and cry, yell and scream, but most of all he makes me feel alive.
After, this EXHILARATION in words, made me feel ALIVE.
Tess…this heroine gains more strength with the turn of each page. This heroine grows up so much in this story. I wanted to high-five her a few times for standing up for herself.


"You…you make me want to be good, for you…I want to be good for you, Tess."


These words, so PASSIONATE and POIGNANT, MELTED ME.
Tess and Hardin are fire and ice. The push and pull between them is PALPABLE. I both loathed and loved Tess and Hardin together. I wanted to both hug and hit some much-needed sense into them.
"You promised you wouldn't ruin me."
Just WOW!!! I was WRECKED!!! My kindle almost didn't survive this story and neither did I. Anna Todd's After RUINED me!!! After is DEVASTATINGLY BEAUTIFUL. This book is bittersweet and broken love at its best.
Anna Todd is my newest LITERARY HERO!!! Her words are LIFE!!! Anna Todd delivers ALL THE ANGST in After that makes you FEEL ALL THE FEELS!!! Oh did I feel every word in After where I was a PRISONER to its words.
After was my HIGH…its angst my ADRENALINE and ADDICTION. I smiled … swooned … cried … frowned …sighed … and wanted to gut-punch a character or two. This ROLLER COASTER of a ROMANCE was my RUSH, this riveting ride in words, where I could do nothing except hold on tight as my soul soared and shattered so many times. This book BROKE ME IN THE BEST WAY!!!
After crashed into me with a force I never saw coming, one where I COULD ONLY FEEL, which made me splendidly succumb to this story over and over again. I not only LOVED THIS angst-ridden love story, After, I NEEDED IT!!! I CRAVED this book that is angst and adrenaline meets POWER and PASSION. After was my DRUG and I need more, as one hit was not enough.


If I could only feel one thing for the rest of my life, this would be it.
🌟🌟🌟🌟🌟🌟 'but worth all of the' soul-slaying stars
After, the international bestselling contemporary romance from Anna Todd is available now!!
Tessa is a good girl with a sweet, reliable boyfriend back home. She's got direction, ambition, and a mother who's intent on keeping her that way.
But she's barely moved into her freshman dorm when she runs into Hardin. With his tousled brown hair, cocky British accent, tattoos, and lip ring, Hardin is cute and different from what she's used to.
But he's also rude—to the point of cruelty, even. For all his attitude, Tessa should hate Hardin. And she does—until she finds herself alone with him in his room. Something about his dark mood grabs her, and when they kiss it ignites within her a passion she's never known before.
He'll call her beautiful, then insist he isn't the one for her and disappear again and again. Despite the reckless way he treats her, Tessa is compelled to dig deeper and find the real Hardin beneath all his lies. He pushes her away again and again, yet every time she pushes back, he only pulls her in deeper.
Tessa already has the perfect boyfriend. So why is she trying so hard to overcome her own hurt pride and Hardin's prejudice about nice girls like her?
Unless…could this be love?
Anna Todd's After fanfiction racked up over 1 billion reads online and captivated readers across the globe. Experience the Internet's most talked-about book for yourself!
There was the time before Tessa met Hardin, and then there's everything AFTER … Life will never be the same.

A Top 2017 MUST-MEET ROMANCE!!!
Read Today for only 99 cents!!!
—> Amazon: http://amzn.to/2tQWIpm 
—> iBooks: https://tinyurl.com/yc3tohes
—> Nook: http://bit.ly/2sfTAyK
—> Kobo: http://bit.ly/2sfH3eQ
—> Google Play: http://bit.ly/2tdibGQ
Add to GoodReads: https://goo.gl/w1KdwW

Anna Todd is the New York Times and #1 internationally bestselling author of the After series. Hailed by Cosmopolitan as "the biggest literary phenomenon of her generation," Anna began her literary career on the social storytelling platform Wattpad. Serialized on Wattpad in 2013, After has over 1.5 billion reads on the site. The print edition, published in 2014 by Gallery Books, an imprint of Simon & Schuster, has over 15 million copies in circulation, has been published in over 30 languages and is a #1 bestseller in Italy, Germany, France and Spain.
A native of Ohio, Anna was a voracious reader all her life, citing Pride & Prejudice, Wuthering Heights and Fifty Shades of Grey as some of her favorites. In 2012, after discovering the world of fanfiction for fandoms like Twilight, The Vampire Diaries, The Mortal Instruments, Anna began writing as a way of continuing the stories she so loved from fanfiction community.
Connect with Anna:
Facebook: https://www.facebook.com/authorannatodd/
Twitter: https://twitter.com/imaginator1dx
Instagram: https://www.instagram.com/imaginator1d/
Stay up to date with Anna by signing up for her newsletter here:
Web: http://www.bookaliciousbabes.com
Facebook: http://www.facebook.com/bookaliciousbabesblog
Readers Group: http://www.facebook.com/groups/BBBBookPimps
Twitter: http://www.twitter.com/bookaliciousbb
Instagram: http://www.instagram.com/bookaliciousbb